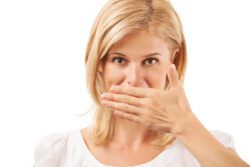 Flu season is in full swing and we want you to protect yourself and your family from germs. The oral body connection plays a big role in getting, and recovering from the flu. Your mouth is the largest gateway to your body. Arnold, MD, dentist Dr. Scott Finlay reminds patients to stay diligent with your oral hygiene this flu season.
Swish, Spit, Wait to Brush: The flu can affect your body in different ways. If you have the stomach flu you may be likely to throw up. Throwing up can leave damaging stomach acids behind. The stomach acids can cause erosion of tooth enamel and damage your teeth. Although the natural go to after vomiting is brushing, it is actually recommended that you wait a half hour. Try swishing some water or diluted mouthwash and then brush a half hour after throwing up.
Proper Hygiene: When it comes to the flu, oral hygiene and overall hygiene is important in preventing the spread of germs. Make sure you wash your hands frequently throughout the day and always cover your mouth and nose when sneezing and coughing. Brushing your teeth regularly and flossing can help keep germs at bay, and never share your toothbrush! Especially during flu season. You may also consider replacing your toothbrush after you recover.
Stay Hydrated: Staying hydrated can help you keep from getting sick, and will help you while you are sick. When you are ill you can become dehydrated easily and your body needs fluids to fight off the germs. Dehydration can also cause dry mouth which could be exacerbated by cold medications. A prolonged dry mouth can lead to an increased chance of developing tooth decay. To avoid dry mouth, drink plenty of water and try some sugar-free throat lozenges to stimulate saliva production while soothing your itchy throat.
Healthy Diet: Eating a healthy diet can help boost your immune system and also may provide oral health benefits. Foods high in fiber, calcium and Vitamin C can help keep you and your teeth and gums healthy.
Schedule A Consultation
Stay healthy this winter by staying diligent with your oral health routine, staying hydrated, and eating well. Schedule a visit to our Annapolis area family dentist office for an oral health exam and professional dental cleaning to keep your smile healthy all year long.