Ready to improve your smile to boost your confidence for that upcoming reunion, wedding, or special occasion?

Understanding Dental Whitening
Teeth Whitening, or bleaching, is a safe and cheap way to brighten your smile. It is one of the most popular dental services that Annapolis Smiles offers. In less than two weeks, your custom take home teeth whitening kit can take years off of your smile. This can boost your confidence and provide you with a more youthful look.
When it comes to a quick and painless smile makeover, teeth whitening is the perfect answer. Dr. Finlay & Associates offers professional teeth whitening for patients in the Baltimore and Annapolis area. This treatment can take years off of your smile and boost your confidence. All new patients receive a free take home whitening kit.
Dr. Finlay was featured on What's Up Media in an informative article about teeth whitening. Read the article here.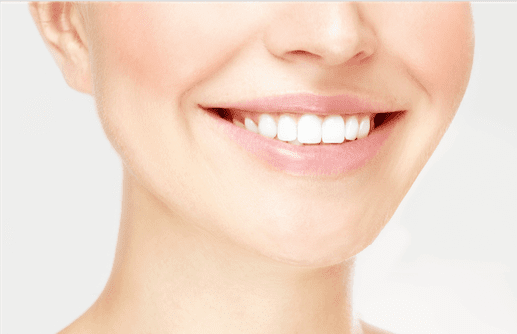 At-Home Teeth Whitening
Store bought teeth whitening products are cheap, easy and tempting to buy. However, they do not offer the same results and are less predictable compared to professional teeth whitening. Even though there are many over the counter teeth whitening options, professional teeth whitening will deliver predictable and noticeable results faster and with little effort.
The best option for teeth whitening involves a higher investment but generates more comfortable, consistent, and long lasting results. Cheap teeth whitening solutions require more work and generate much poorer results.
We offer a professional at home whitening treatment with custom fit bleaching trays. This provides even results with less irritation and tooth sensitivity. Custom trays are worn at night while you sleep or during another period of the day. In just a few rounds of treatment, you will notice a major improvement in the color and brightness of your smile.
Permanent Results
When properly maintained, teeth whitening results can be permanent. However, it is normal for teeth to become darker over time. Certain food and drink, such as coffee, tea, and sodas, can cause yellow or brown stains on teeth.
Childhood medications or illnesses, tobacco use, and bad oral hygiene habits are also reasons your teeth may become discolored. As long as you're an active patient in our office, you'll receive a complimentary whitening kit to maintain your white smile.
If you need a new whitening tray, there will be an additional fee.
This program is retroactive if you have maintained consecutive dental prophylaxis twice a year since your initial investment in professional whitening or a touch-up kit.
The Teeth Whitening Process
Dr. Finlay will meet with you to evaluate your dental health and discuss your cosmetic goals. This is to make sure you have realistic expectations and that teeth whitening is safe for you to use. The first step is to take impressions of your teeth. We will use these to make your new take home custom bleaching trays. The trays will ensure a even application of the bleaching agent. They will also help minimize irritation of the gums, a common side effect with over the counter whitening options.
Your take home teeth whitening kit will contain a set of bleaching trays and quality whitening gel. We will provide instructions on how to apply the trays and how long to wear them daily. For most patients, results slowly emerge over a period of 10-14 days.
A professional whitening treatment can treat tooth discoloration caused by age, certain lifestyle habits, and some medical concerns. For tooth stains that may not respond to a teeth whitening treatment, we offer cosmetic dentistry treatments that offer more permanent results: porcelain veneers and dental crowns.
Teeth Whitening FAQs
Will teeth whitening leave me with tooth sensitivity?
The bleaching gel may give some patients temporary sensitivity to hot and cold foods. This is due to the whitening material working to remove stains and expose white tooth enamel. It is only temporary and will go away within a couple of days.
Will teeth whitening fix my discolored restorations?
No. Traditional teeth whitening at the dentist can not brighten or whiten old crowns, dental veneers, or dentures. This is due to the material used to create these restorations. Teeth whitening only brightens real tooth enamel. We can repair old restorations or replace them with new modern options.
What is the best way to keep my teeth white?
The best way to maintain results is to avoid certain things after your teeth whitening treatment. This includes drinking coffee, soda, wine, and smoking tobacco for a couple of days. This will ensure that your treatment lasts for awhile. Also, you should cut back on these foods and beverages to help your results longer.
Is teeth whitening treatment permanent?
All teeth whitening treatments, whether done at the dentist or not, are not permanent. You will need routine treatment if you want to keep your teeth perfectly white for a long time. Diligent brushing, flossing, using mouthwash, and visiting the dentist will ensure that your treatment will last longer and need fewer follow up treatments.
Fill out the form on this page or call to request an appointment today to learn more about teeth whitening in Annapolis, MD.