Dr. Finlay, DDS & Associates, is a general dentist in Annapolis, Maryland. Dr. Finlay and his team take great pride in providing a high level of excellence in preventative dentistry. Every patient who visits our dental office receives VIP treatment. Our family dentist office is warm, welcoming, and home to a dedicated team of professionals who take the time to get to know our patients individually and meet their unique needs in a personalized manner.
We begin seeing patients at age 3. We enjoy watching our patients grow up with us, from children to teenagers to adults who become parents.
General Dentistry Services in Annapolis, MD
Dr. Finlay recommends you visit our Annapolis dentist office once every six months for optimal oral health. Each appointment will thoroughly evaluate your oral health, lifestyle habits, medical history, and any factors affecting your dental health.
This allows him to look for signs of decay or damage that can be easily addressed in the early stages.  You will also receive a dental cleaning essential to maintaining your dental health. Our hygienists stay updated with the latest techniques and information to help keep your smile in the best health possible.
Dr. Finlay is a Fellow of the Academy of General Dentistry, a distinction held by only a few dentists in the United States. You can feel confident that we can take care of your routine care and your comprehensive and cosmetic needs.
---
The Importance of Preventative Care
Preventative care is the focus of general dentistry. With preventative care, we focus on maintaining your oral health and preventing more severe problems from developing. It's essential that this happens both in our office and when you're at home. If it isn't a focus in both places, it won't succeed.
At home, you should be brushing at least twice daily and flossing at least once daily. Preferably, you should brush and floss after every meal. At the very least, rinse your mouth with water after you eat. This helps wash away bacteria and food particles from your smile while balancing out the acid level in your mouth. These things reduce the risk of plaque and tartar buildup on your teeth, the main causes of tooth decay and gum disease.
However, you can't just rely on home brushing alone. Even if you brush diligently at home, there are areas that you can't reach with your toothbrush. We use specialized dental tools to clean the nooks and crannies you can't get at home. If you don't visit the dentist regularly, these areas aren't getting cleaned. Even if you brush diligently at home, you're still at risk of tooth decay and gum disease.
At the dentist office, we also perform thorough dental exams. Oral health conditions like cancer and gum disease don't have painful early warning signs. They're easy for you to dismiss. Our staff is trained to recognize conditions like these in the earliest stages. We also have technological diagnostic tools that detect small changes in your smile. Early intervention means less intensive and expensive treatment options.
Diet and Oral Health
Diet plays a big part in your oral health, keeping you healthy overall. Dairy is one of the best things for your oral health. Dairy products are rich in calcium and phosphorus. Both help strengthen teeth and bones and keep your gums healthy. Because of this, dairy helps lessen the risk of tooth decay.
Fruits and vegetables provide many essential vitamins and minerals for oral health. Vitamin C helps to protect your teeth and gums, while Vitamin A strengthens your teeth and prevents damage to them. Fibrous fresh fruits and vegetables help even more. They require more chewing to break them down, increasing saliva production in your mouth. Saliva is essential to wash away food debris and bacteria and neutralize acidic things you may eat or drink.
The worst things for your teeth are sugar and acid. Bacteria in your mouth feed off sugar, releasing an acidic byproduct that damages your enamel. Acid erodes the enamel quickly, making it easier for bacteria to reach the tooth's inner layers. You may believe you don't have to worry about salty snacks, but certain carbohydrates break down into sugars. Things like white bread and crackers fall into this category.
Children's Dentistry
Children are always welcome in our dental office. We have designed a special place in the reception area dedicated to entertaining children. PlayStation allows you to play your favorite game, watch a movie without disturbing other patients, read a book, or do homework.
Many members of our team have young children (or grandchildren!) themselves and are well-tuned into the special needs of children. We believe in starting regular visits to our dentist office as early as possible to create a lifelong habit. Early visits allow your children to become familiar with our dental office.
We want your children to be comfortable and confident when they visit us! Our staff makes every effort to ensure our young patients' comfort and safety, helping them develop confidence in their oral hygiene habits and feel comfortable when they visit with us for routine care.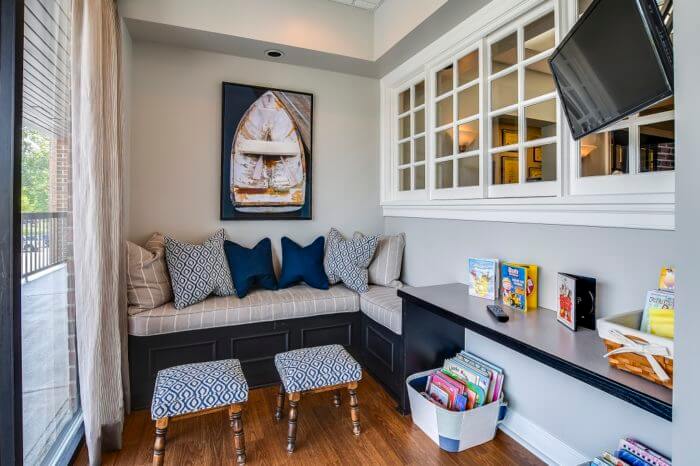 The Mouth-Body Connection
This is the concept that the mouth and body — and the conditions that impact them — affect each other. Keeping your mouth healthy is important to your overall wellness because of the connection between the two. Not only do they connect physically, but emotional connections are there as well.
Emotionally, stress and other feelings impact the condition of your mouth. You clench and grind your teeth more when stressed, leading to jaw tension and problems with TMJ disorders. Depression can lead to ignoring daily tasks and routines, like brushing and flossing. Then, you're at a higher risk for cavities and gum disease. Depression and anxiety medications can also have dry mouth as a side effect. Dry mouth is another risk factor for plaque and tartar buildup.
The mouth is a starting point for your digestive and respiratory systems. The bacteria that impact your mouth can travel throughout the rest of your body. This is one of the big worries of gum disease. Your body responds with inflammation when there's an infection. Gum disease correlates with heart disease, diabetes, strokes, Alzheimer's, and more. This is why being diligent about your oral healthcare is so important.
More Than a Regular Dentist
Often we have patients that seek care from our practice because their "regular dentist" doesn't offer certain procedures or expertise that is available at our practice. Dr. Finlay offers a range of dental services in Annapolis, Maryland. Furthermore, our philosophy is that it is invaluable to establish a relationship with a dentist who can provide the best dentistry to offer well before you are in a crisis and need immediate treatment.
The time to find a top-notch dentist that you trust is now. Dr. Finlay and his team can meet your needs: a tenured team with a reputation for excellent dental care in Annapolis since 1987.
Call our Annapolis, MD dentist office at 443–276–4094 or request an appointment online.