Dr. Finlay DDS & Associates is a general dentist in Annapolis, Maryland. Dr. Finlay and his team take great pride in providing a high level of excellence in preventative dentistry. Every patient who visits our dental office receives VIP treatment. Our family dentist office is warm, welcoming and home to a dedicated team of professionals who take the time to get to know our patients as individuals and meet their unique needs in a personalized manner.
We begin seeing patients at age 3. We enjoy watching our patients grow up with us from children to teenagers and adults who become parents themselves.
General Dentistry Services
Dr. Finlay recommends you visit our Annapolis dentist office once every six months for optimal oral health. Each appointment will involve a thorough evaluation of your overall oral health, lifestyle habits, medical history, and any factors affecting your dental health.
This allows him to look for any signs of decay or damage that can be easily addressed in the early stages.  You will also receive a dental cleaning which is essential to maintaining your dental health. Our hygienists stay up to date with the latest techniques and information to help keep your smile in the best health possible.
Dr. Finlay is a Fellow in the Academy of General Dentistry, a distinction held by only a few dentists in the United States. You can feel confident that we can not only take care of your routine care but your comprehensive and cosmetic needs as well.
---
Children's Dentistry
Children are always welcome in our dental office. We have designed a special place in the reception area that is dedicated to entertaining children. A PlayStation is available to play your favorite game, watch a movie without disturbing other patients or even read a book or do homework.
Many members of our team have young children (or grand-children!) themselves and are well-tuned into the special needs of children. We believe in starting regular visits to our dentist office as early as possible to create a lifelong habit. Early visits allow your children to become familiar with our dental office.
We want your children to be comfortable and confident when they visit us! Our staff makes every effort to ensure the comfort and safety of our young patients, helping them to develop confidence in their oral hygiene habits and to feel comfortable when they visit with us for routine care.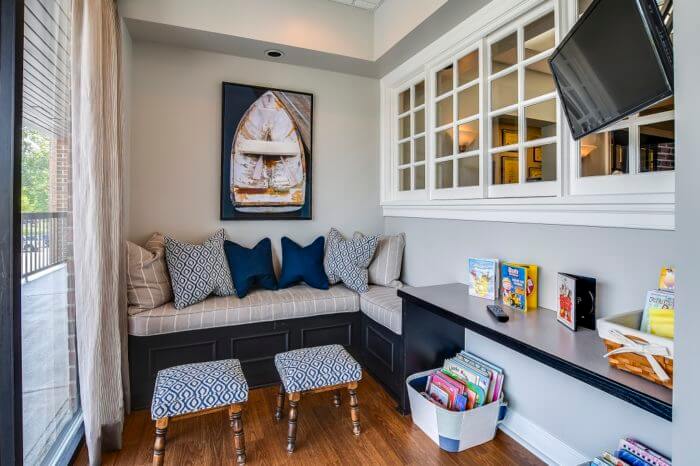 More Than a Regular Dentist
Often we have patients that seek care from our practice because their "regular dentist" doesn't offer certain procedures or expertise that is available at our practice. Dr. Finlay offers a range of dental services in Annapolis, Maryland. Furthermore, our philosophy is that it is invaluable to establish a relationship with a dentist that can provide the best dentistry has to offer, well before you are in a crisis situation and in need of immediate treatment.
The time to find a top-notch dentist that you trust is now. Dr. Finlay and his team can meet those needs for you: a tenured team that has had a reputation for excellent dental care in Annapolis since 1987.
Call our Annapolis, MD dentist office at 443–276–4094 or request an appointment online.