A dental filling is one of the most common general dentistry treatments performed in our family dentist office. This treatment plays an important role in helping patients maintain long term dental health. A tooth filling will repair minor dental concerns including small cracks in teeth, restore a decayed tooth to normal function, and prevent future decay. Your dentist can complete it during a single visit to our Annapolis area dentist office. A composite tooth filling can restore your oral health with lasting results.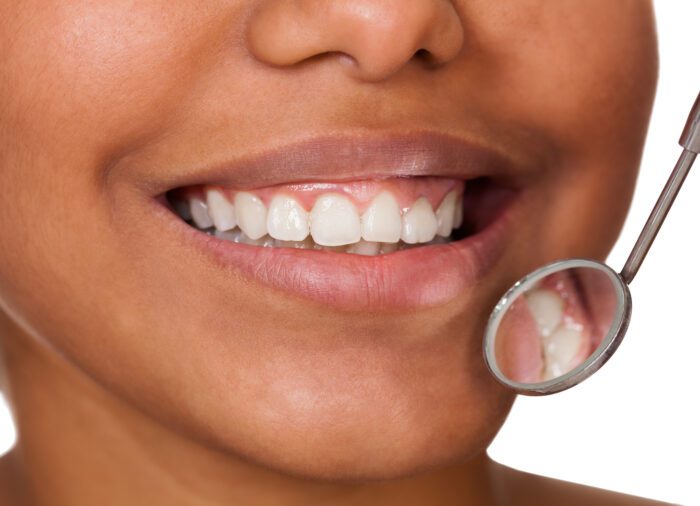 We use tooth colored fillings, called composites, for the most natural looking restorations. This material is made of resin and reinforced with quartz particles to mimic a natural tooth's physical properties. Composite fillings are able to create a secure seal around the treated area. This helps to minimize the risk of future decay or infection.
Many patients also come to us to replace old, dark, or failing dental fillings with new, metal free restorations. Your new white filling can provide an instant smile makeover. A dental filling is a one of the most common treatments dentists perform.
Cosmetic Tooth Filling in Annapolis, MD
To ensure your comfort during the dental filling procedure we will apply a topical anesthetic to numb the treated area.
The next step in the tooth filling procedure is to remove diseased or weakened areas of the tooth. The dentist will remove the decayed material from a tooth and clean the area. Then he fill it in with one of several compound options we offer to restore the tooth. This will restore the tooth and seal any cracks or open spaces where bacteria could enter.
The composite the dentist uses for the filling will be based on several factors: the severity of the decay, the location of the tooth, the desired appearance, and a patient's budget. In severe cases, your dentist may suggest the use of a dental crown or root canal therapy to save the tooth and prevent further decay. We will take the time to determine the best treatment that will ensure long term results.
To complete the process, Dr. Finlay will sculpt the missing part of the tooth with composite material and bond it into place. Composite fillings are strong enough to provide years of function and will blend in with your natural teeth. You will feel comfortable while eating and look confident with a cleaner, whiter smile.
Many patients have chosen to replace old, dark fillings with composite or white fillings, especially those in the "smile zone". Replacing noticeable dark fillings can offer a quick smile makeover as well as strengthen the natural tooth. In some cases, Dr. Finlay may suggest the use of a dental crown to replace an old filling. This will keep the natural tooth intact and avoid a future extraction or root canal.

Types of Dental Fillings
There are several types of dental fillings we offer in our dental office:
Composite Resin Filling
This is sometimes called a "white filling". It is a custom cosmetic filling that dentists often suggest to replace old, dark fillings that are in the smile zone. It will offer a more natural appearance. Sometimes dentists use them as part of a smile makeover.
Porcelain Filling
These are custom inlays or onlays that a dental lab will make using dental impressions. We can color match them to a patient's natural tooth color.
White Filling
Dr. Finlay uses a metal free white filling to provide patients with durable cavity treatment that will not detract from their natural smile.
Cavity Filling FAQs
Is the tooth filling process painful?
No. We will apply a local anesthetic to numb area before we begin treatment. This is a very common non-invasive procedure. If you are fearful of pain or have dental anxiety, we can provide you with dental sedation options at an additional cost.
What if my dental filling falls out?
Do not try to pull it out. It's best to avoid using your tooth until you can visit our dentist for an emergency visit. We will likely have to create a new filling because the one that fell out might be structurally compromised, hence the reason it fell out.
Is tooth sensitivity a common issue with dental fillings?
Yes, but it is temporary. Tooth sensitivity occurs after the treatment because we are exposing new tooth enamel once we clean the cavity infection. This enamel is not used to your mouth's environment yet, so it causes sensitivity. This will go away after a few days.
---
A white dental filling can brighten your smile if you have tooth decay or need to replace an old, metal filling. Call our office today to learn more about your a tooth filling in Annapolis, MD that we can personalize to meet your needs.