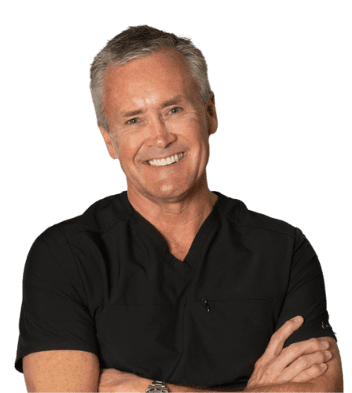 Scott Finlay, DDS, FAGD, FAACD is recognized as one of the top dentists in Annapolis. Since 1986, Dr. Finlay has served the greater Annapolis area, providing comprehensive general and cosmetic dentistry.
Dr. Finlay has been repeatedly recognized for his excellence in cosmetic and general dentistry:
Best General & Cosmetic Dentist in Annapolis
What's Up Magazine, every year since 2006
Greater Annapolis' Best Dentist
Exclusively Annapolis Magazine, every year since 2004
One of America's Top Dentists
Consumers Research Council of America
Resident Expert of Esthetics: The Dawson Academy 2019
---
Dental Education & Training
Boston College: Undergraduate Training
The University of Maryland, Baltimore College of Dental Surgery: Dental Degree (Cum Laude, Gamma Pi Delta Prosthodontic Honor Society)
Washington D.C. Area Trauma Hospital: Graduate Practice Residency Program
Post-Graduate Dental Education
Dr. Scott Finlay has extensive postgraduate training. His studies have focused on restorative and cosmetic dentistry. His training includes continuums of advanced dental study at NYU Dental School in Manhattan, UCLA Dental School in Beverly Hills, California, and the internationally recognized Las Vegas Institute.
Dr. Finlay has studied directly under some of the nation's leading gurus in restorative dentistry, including Dr. Pete Dawson in St. Petersburg, Florida, Dr. John Kois in Tacoma, Washington, and Dr. Frank Spears in Seattle, Washington.
Accredited Fellow American Academy of Cosmetic Dentistry
Dr. Finlay is one of only 50 dentists worldwide and the only Annapolis dentist to achieve Accredited Fellowship through the American Academy of Cosmetic Dentistry. There is no recognized specialty for cosmetic dentistry and AACD Accreditation is the gold standard in the industry.
Dr. Finlay served on the American Board of Cosmetic Dentistry and continues to serve as an Examiner in the credentialing process for Accreditation.
Dr. Finlay has been published in several nationally distributed professional journals and is a recent past Contributing Editor of the Journal of Cosmetic Dentistry, representing the Examiner's Perspective.  A complete list of his contributed articles can be found on this site.  He is the Senior Editor/Author of the "Contemporary Concepts in Smile Design: Diagnosis and Treatment Evaluation in Cosmetic Dentistry" which is the principal reference for smile design in the American Academy of Cosmetic Dentistry's Accreditation Credential.
Dr. Finlay is also a Fellow in the Academy of General Dentistry and past President of the Anne Arundel County Dental Society. Dr. Finlay is a member of the International College of Oral Implantologists and a founding member of the local Pankey/Dawson Study Group.
Senior Faculty Member of Dawson Academy
Dr. Finlay joined the Dawson Academy as a Senior Faculty member in 2008.  Although a majority of his professional focus remains his clinical practice, in this capacity as a Senior Faculty for the Dawson Academy, he serves as a teacher and mentor to other dentists across the US and in the United Kingdom and Japan where he lectures on the latest techniques and procedures that he has successfully implemented to provide quality, durable aesthetic dental rehabilitation for his patients. The Dawson Academy is one of the leading iconic continuing education centers in the country that emphasizes a philosophy of complete dentistry for patients based on the principles of biological, structural, and functional health.
Dr. Finlay has appeared on Baltimore FOX 45 Morning News as an expert in cosmetic and restorative dentistry. He also appeared on a health television show in Spring 2006, hosted by Meredith Baxter called "A Better Life" and was headlined on a similar show in the Fall 2006 "A Bride 2 Be".  Some of the excerpts of these videos can be viewed in our video segment of this site.
Publications
---
The Complete Dentist Manual, 2017, First Edition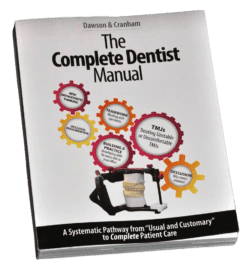 "Chapter 19: Complete Dentists Create Beautiful Esthetics".
---
AACD Academy Connection, 2013 Volume 18, Issue 5

"True Artistry in Dentistry Requires Teamwork"
---
Journal of Cosmetic Dentistry, Fall 2012
"Timeless Principles in Cosmetic Dentistry"
---
Dental Products Report, October 2012, vol 46

"The High Cost of Retreatment"
---
Dental Products Report, September 2012, vol 46

"How to improve on the basics"
---
Dentistry UK, March 2012

"Creating Predictable Aesthetic Results"
---
Journal of Private Dentistry: United Kingdom, May 2012, vol 17 no 5

"Enjoying The Ride"
---
The Journal of Cosmetic Dentistry, Spring 2012
"Stratification: An Essential Principle in Understanding Class IV Composite Restorations "
---
ACAD Connection, Volume 17, Issue 5
"How Do You Measure a GREAT SMILE?"
---
The Journal of Cosmetic Dentistry, Winter 2012

"Examiners' Observations: Key Insights for Accreditation Case Type III"
---
The Journal of Cosmetic Dentistry, Summer 2011

"Examiners Observations: Key Insights for Accreditation Case Type 1"
---
Contemporary Product Solutions Magazine, May 2011

"Evaluator Spotlight: Dr. Finlay"
---
The Journal of Cosmetic Dentistry, Spring 2011
"Examiners' Observations: Key Insights for Accreditation Case Type II"
---
Academy Connection, December 2010

"Get on the Fast Track to Accreditation, pp. 20-21"
---
The Journal of Cosmetic Dentistry, Fall 2010

"Examiner's Perspective: Mastering the Criteria for Accreditation Case Type V"
---
The Journal of Cosmetic Dentistry, Summer 2010

"Examiner's Perspective: Accreditation Clinical Case Report, Case Type V"
---
The Journal of Cosmetic Dentistry, Summer 2010

"Examiner's Perspective: Accreditation Case Type II"
---
Inside Dentistry – May, 2010

"Conservative Esthetics Using Direct Resin"
---
Vistas: Complete & Predictable Dentistry

"Photographic Analysis and Diagnosis: Step One"
---
The Journal of Cosmetic Dentistry, Spring 2008

"Accreditation Success Story: No Man is an Island"
---
The Journal of Cosmetic Dentistry, Winter 2008
"Accreditation Clinical Case Report, Case Type V: Six or More Direct Resin Veneers"