Dr. Finlay and Associates offers a full range of restorative dental services in Annapolis, Maryland. We deliver comfortable treatments with natural looking results. Our office has the latest dental technology available. Dr. Finlay's experience and training make us one of the best choices for restorative dentistry in Maryland. Whether you need a simple restoration or a complex smile makeover, we can provide you with the care you need.
We offer the following restorative dental services.
---
Dr. Finlay Featured on A Better Life
Dr. Finlay is featured on A Better Life hosted by Meredith Baxter. The show focused on self improvement and health issues. It was aired in the Spring 2006 on Fox 45 and WBF 54. Dr. Finlay provided valuable information and experience regarding smile enhancements and makeover.
Why Choose Us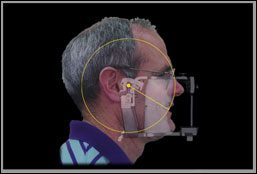 Although some patients may only require treatment for limited concerns, there are many patients who have suffered significant dental deterioration due to trauma, life circumstances or unfortunately, substandard dentistry.
As a leader in professional dental education at the Dawson Academy and an Accredited Fellow of the American Academy of Cosmetic Dentistry, Dr. Finlay can not only provide the engineering and science to design a healthy durable result, but also the experience and vision to insure that the result is the smile you have always dreamed of!
The readers of What's Up Magazine have repeatedly named us as one of the best dentists in Annapolis.
Solutions for Complex Dental Problems
Dr. Finlay offers comprehensive care for a wide range of cosmetic and restorative dental concerns including:
Broken & Missing Teeth
Broken or missing teeth can cause major concern and should be treated as quickly as possible. Aside from the cosmetic problems, broken and missing teeth pose serious health risks. Once a tooth is lost, the bone and gum are susceptible to decay, trauma and deterioration.
We offer several treatment options including: dental implants, dental bridges, or dentures. Dr. Finlay and his dental team have extensive training and experience in restorative dentistry and will help you choose which treatment is right for you. We will perform a comprehensive evaluation to diagnose your specific condition and make recommendations for the best long term results.
Teeth Grinding
Many people grind or clench their teeth at night without even realizing it. Teeth grinding can lead to serious jaw disorders, headaches, damaged teeth and other problems. Dr. Finlay doesn't just practice treatment solutions for TMJ, he teaches them at the Dawson Academy. Visit us for expert care and comprehensive treatment options. Dr. Finlay will treat and correct the source of the problem and will also repair any damage as a result of teeth grinding.
Bleeding Gums
Bleeding gums are a common sign of periodontal disease, better known as gum disease. Gum pain, sore gums, and gums that bleed may all be present in patients who have gingivitis, an early stage of gum disease. Routine visits to the dentist and professional teeth cleanings are extremely important for preventing gum disease. Dr. Finlay offers a number of treatment options for patients who already have advanced signs of gum disease.
Call our Annapolis, MD dentist office at 410.989.7132 or request an appointment online.