If you suffer from tooth loss, you may notice a deterioration in your oral function. To restore the appearance and capability of your teeth, you should seek permanent tooth replacement with dental implants.
Several types of implants could benefit you, depending on your unique dental needs. Dr. Scott Finlay, a dentist practicing in Annapolis, MD, describes three different dental implants that will restore your smile after tooth loss.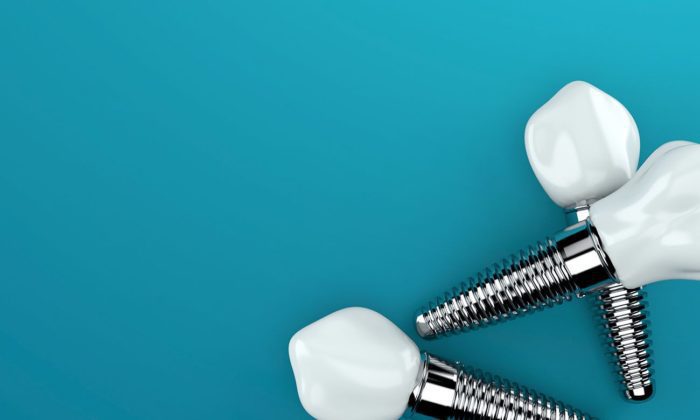 Types of Dental Implants
Single Dental Implants
If you want to replace one missing tooth, your dentist may recommend that you get a single dental implant. You may receive more than one of this type of implant if needed.
This fixture consists of an anchor made of titanium that a dentist surgically places into the jaw. When this heals, your dentist places a prosthetic tooth or crown atop an abutment at the gumline secured to the titanium post.
An implant like this one can fill gaps in your smile that may occur after tooth loss. This treatment can help you regain confidence in your smile's appearance which can positively impact other aspects of your life.
Implant-Supported Dental Bridges
An implant-supported dental bridge is an ideal treatment for patients seeking a replacement for three or more teeth in a row. Similar to a single implant, this fixture includes two surgically planted anchors: one titanium post to support each end of the bridge prosthetic.
Patients with missing teeth may have trouble eating, speaking, or performing other oral functions. Dental implants can restore oral capabilities permanently for patients without fear of slippage of their devices, unlike unfixed teeth replacements.
All-on-Four Dental Implants
An All-on-Four dental implant can replace an entire arch of teeth on either the top or bottom of the mouth, though patients may receive this type of implant on both if needed. The device uses four titanium posts to support the full set of prosthetic teeth.
The post replaces the missing tooth root, unlike dentures or other devices that only replace teeth above the gumline. This stops bone in the jaw from deteriorating and encourages the regrowth of bone that has already been lost.
Dental Implants and Restorative Dentistry in Annapolis, MD
Annapolis Smiles offers dental implants and other tooth replacement solutions to patients in Annapolis, MD. Dr. Finlay also specializes in cosmetic, restorative, and general dentistry, including periodontal care. To schedule a consultation or appointment with our practice, contact our office online or reach us by phone at 410.989.7132.