Cavities are one of the most common dental problems facing Americans. Most individuals get at least one cavity at some point during their lifetime. Treatment for this problem can be completed within one dentist appointment.
But if you are not careful, cavities can develop under prior dental work, like fillings and dental crowns. Dr. Scott Finlay, a cosmetic dentist in Annapolis, MD, provides further information about recurrent decay and how to prevent this dental issue.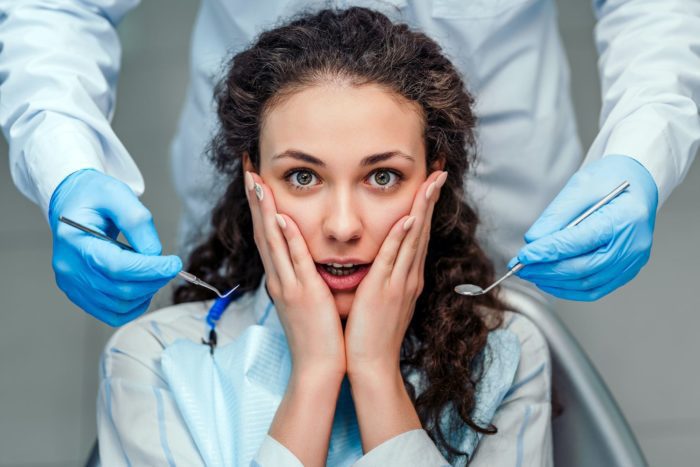 What Is Recurrent Tooth Decay?
Cavities are a form of tooth decay in which the enamel of your tooth erodes to leave a hole in its surface. The damaged area of the tooth must be removed by a dental professional and then sealed with a dental filling.
The filling protects the area from further decay or other dental harm. But if the seal breaks, another cavity can form under the composite. This issue is referred to as recurrent decay and requires a dental professional to diagnose and treat.
What Treatment Will I Need for Recurrent Decay?
As with an initial cavity, your dentist will need to get rid of the damaged portion of the tooth if they find recurrent decay. They will remove the worn filling or broken dental crown to provide access to the underlying tooth.
The dentist then drills away the decayed part of the tooth and places another dental filling in the area. If the decay progresses deep into the tooth, you may require root canal therapy or a dental crown to treat the problem.
How Can I Prevent Recurrent Tooth Decay?
Tooth decay develops when an individual does not practice good oral hygiene or eats sugary or acidic foods. As with cavity prevention, you should brush your teeth twice a day, floss daily, and limit your added sugar intake to protect your smile from recurrent decay.
You should also protect your fillings and dental crowns to ensure the seal remains intact and shields the underlying vulnerable tooth. To do this, you should avoid exerting abnormal amounts of pressure, including biting down on hard items or grinding your teeth.
Visit Your Dentist Regularly in Annapolis, MD
Annapolis Smiles offers composite dental fillings and other general dental treatments, including periodontal care. Dr. Finlay is an expert cosmetic dentist also specializing in restorative and implant dentistry in Annapolis, MD. To schedule an appointment with our practice, contact us online or reach us by phone at 410.989.7132.