Annapolis area dentists Dr. Finlay and Dr. Lim strive to provide the best possible dental care and treatment to their patients in a compassionate and caring manner. They offer the range of dentistry services necessary to address everything from preventive care to complex problems. As Dawson dentists, Dr. Finlay believes in the concept of complete dentistry: they take the time during your visit to ensure that all parts of the occlusal system are working together harmoniously. This is part of an effort to address underlying dental problems affecting the balance in the bite, contributing to a current dental concern or laying the foundation for future problems that may also affect the results of any dentistry.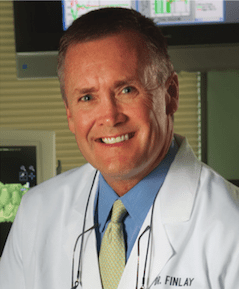 Dawson dentists are trained to analyze the 10 structural and functional factors of the chewing system, enabling them to identify dental problems that are either asymptomatic or may cause problems down the road. Diagnosing these issues early and treating them with conservative dentistry saves patients time, money and possible side effects of a dental concern.
At the Dawson Academy in Florida, dentists teach dentists to be better dentists. This means that patients benefit from the comprehensive knowledge of multiple facets of dentistry and patient care that a Dawson trained dentist has acquired during training and applied to his/her dentistry. Drs. Finlay and Lim practice complete dentistry every day in their Arnold dentist office, maintaining their patients' oral health and helping them achieve the smiles they desire.
Founded by world renowned dentist Dr. Peter Dawson, the Dawson Academy gives dentists worldwide the resources and education they need to provide more consistent, predictable and lasting results for patients in their care.
A healthy, functional smile is the goal of your Annapolis area dentists Dr. Finlay and Dr. Lim. This is the foundation of lifelong oral health- an important part of a good quality of life!