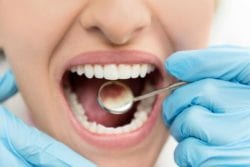 Annapolis, MD dentist Dr. Scott Finlay can identify dental cavities before most patients experience symptoms, so it is important to maintain regular dental check-ups.
How Do I know If I have a cavity?
At appropriate intervals, digital dental x-rays can identify problems at a very early stage, which will minimize treatment needs. In advanced stages of tooth decay, you might experience:
A toothache
Sensitivity to hot or cold foods and drinks
Visible holes or pits in the teeth
Soreness around the gums
What Causes Tooth Cavities?
Tooth cavities, also called dental caries by dentists, are a sign of tooth decay. This problem is accelerated by plaque build up. When plaque comes in contact with sugars and starches from foods, it produces acid, which can damage tooth enamel over time and lead to tooth decay.
What Can I Do To Prevent Tooth Cavities?
Brush Your Teeth Regularly: Yes, it may sound obvious, but brushing is the best way that you can keep your teeth and gums in tip-top condition.
Use A Fluoride-Based Toothpaste: Fluoride is a natural mineral that can strengthen teeth and help to prevent tooth decay.
Use Mouthwash and Floss Daily: Mouthwash and floss can help remove microscopic bacteria in places that even the most thorough brushing still might miss.
Visit Dr. Finlay Regularly: Dr. Finlay and Dr. Lim recommend visits at least twice per year to help prevent any future dental issues.
Stay Hydrated: Tap water helps to supply the mouth and teeth with other useful minerals, flush away bad bacteria and keep the inside of your mouth healthy and hydrated.
Stop Smoking or Tobacco Based Products: We all know that smoking is bad for your health, but it is also incredibly bad for your teeth and gums. It can cause staining in a very short amount of time, as well as bad breath, gum disease, decay, infection, tooth loss and in some cases even cancer.
Schedule A Consultation
At the dental office of Dr. Scott Finlay & Associates, we offer a full range of cosmetic solutions to help improve the appearance of crooked teeth. As a premier Annapolis Invisalign provider, Dr. Finlay can coordinate the care you need to address your dental concerns. If you would like to learn more about Invisalign treatment, visit our Arnold, MD, dentist office. To schedule an appointment, call 410.989.7132 or request an appointment online.