The first step in creating a new restoration or obtaining records for orthodontic treatment is to make a dental impression. In the past, this means having to use a tray filled with putty-like impression material. Dr. Finlay and his Annapolis dental team have invested in the latest technology that helps to replace this unpleasant procedure 80% of the time!
This cutting-edge technology allows us to take extremely accurate digital impressions of your teeth. We are one of only a handful of practices in the state of Maryland that have embraced and implemented digital impressions to benefit our patients and their treatment protocols.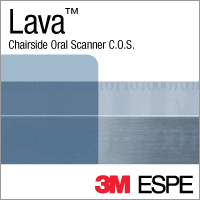 The current version that Dr. Finlay employs is called the Lava C.O.S. It is a breakthrough in imaging technology and is one of the most sophisticated optical systems in dentistry. The process involves an optical wand that contains tiny camera lenses. These lenses capture detailed video images, ensuring extraordinarily accurate impressions. The result is a precise-fitting restoration.
Although the technique does not totally replace the use of traditional impressions, it comes a long way in making the majority of the procedures more comfortable with the added benefit of predictable accuracy.