When choosing a dentist to trust with your smile, you want to find a professional who can offer the best results. Ideally, they should also use a comprehensive approach to oral health. You can check a dentist's website to view their services and read through patient reviews to get a good idea about what a dental practice can provide.
Dr. Scott Finlay, a dentist practicing in Annapolis, MD, has made a product that can offer a more thorough examination of what his office can do for his patients' smiles. His smile book includes patient commentary along with photos of their smiles. Prospective patients can then evaluate these images before deciding to visit this practice. Read on to learn more about the newly published smile book from Dr. Finlay.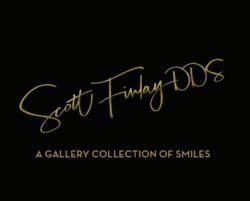 A New Smile Book from Your Annapolis Dentist
The smile book from Dr. Finlay features a digital collection of existing patients as they recall their care from the Annapolis Smiles dental practice. Each page features a review from the patient along with an up-to-date portrait of the patient smiling. Beside these is a photo of their teeth before receiving dental work.
The easy-to-read layout of the book allows current and future patients to read patient experiences in their own words. They can also see the transformation of the patients' smiles by comparing the prior images with their recent portraits.
They can see if they recognize any issues in the patients' "before" photos that align with their own dental concerns. If they do, they can see the other patient's results after treatment with this practice and how their own smile goals can be achieved. This may help them decide whether or not to call the practice and schedule a consultation appointment.
The book also includes a biography section about Dr. Finlay. It illustrates the dentist's background in dentistry, his training and education, as well as personal details. You can get to know your dentist before meeting him when you check out this profile.
Start the Process to Get the Smile of Your Dreams
If you want to get a smile makeover after reviewing other patients' dental work in the smile book, call our office today. We can schedule you for a consultation to discuss your aesthetic goals as well as evaluate your oral health.
Our practice approaches dental treatment strategies on an individualized basis. This means you can expect procedures attuned to your unique dental needs. Whether you want to amend minor cosmetic concerns or hope for full mouth reconstruction, our dental experts can assist you.
If you have been delaying routine dental care or handling a dental concern, do not hesitate to bring up the issue with your dentist. It is better to evaluate a potential problem sooner. This way, you can get more effective and less extensive treatment to eradicate the issue.
Contact a member of our staff by calling 410.989.7132. We can answer your questions, address any concerns, and get you on our schedule to meet our team soon.