Your smile can play an important role in first impressions. If you are not happy with the way your teeth look, you may feel less confident in both your personal and professional lives.
With the help of your dentist, you can determine a dental treatment plan that can enhance your smile's appearance. Dr. Scott Finlay, a dentist in Arnold, MD, outlines what you can expect during a scheduled cosmetic consultation appointment.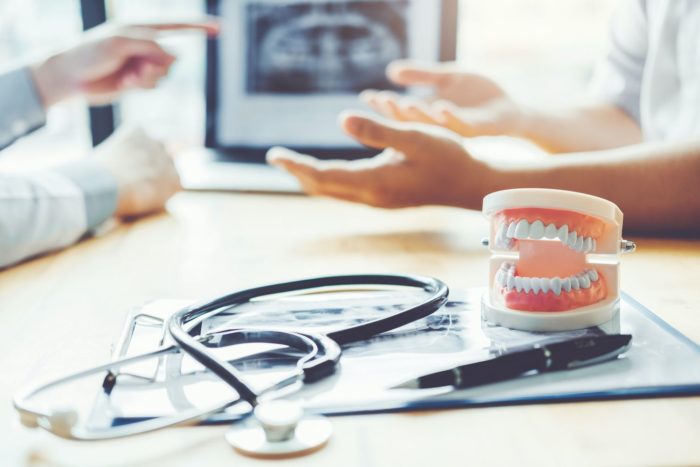 Oral Examination
Before considering cosmetic dental treatment, your dentist will first want to evaluate the health of your teeth and gums. You will experience better results from your cosmetic work with a strong foundation from healthy teeth.
Your dentist will examine your mouth for signs of dental concerns, including gum disease and tooth decay. They may also recommend x-ray imaging for more thorough diagnostics. If there are any issues, your dentist will suggest treating them before pursuing cosmetic enhancement.
Smile Design
Once your smile is healthy, you and your dentist can focus on determining a treatment plan that will boost your smile's appearance. Your dentist will factor in your medical history, your current appearance, and your aesthetic goals when developing a design for your smile.
With your input, your dentist can create both 2D and 3D models that will project intended treatment results onto your current smile. You will be able to see the benefits you will experience after your cosmetic dental treatment.
Schedule Treatment
With a plan established, your dentist can let you know which procedures will be needed to achieve the smile of your dreams and how long each one will take. Teeth whitening treatment can be completed from the comfort of your own home but will take approximately two weeks to reach your ideal tooth color.
Porcelain veneers and dental crowns require in-office dental work that can be finished in one appointment. Your dentist will explain the specifications for each treatment will work with you to fit any necessary procedures into your schedule.
Talk to Your Cosmetic Dentist in Arnold, MD
Dr. Finlay is an expert cosmetic dentist, offering professional teeth whitening, porcelain veneers, and more to patients in Arnold, MD. Annapolis Smiles also excels in restorative, implant, and general dentistry, including periodontal care. To schedule an appointment with us, contact our office online or reach us by phone at 410.989.7132.