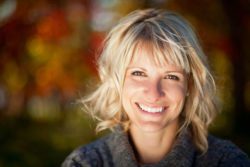 It's hard to believe that the holidays are right around the corner. At Annapolis Smiles, we wanted to remind all of our patients of some essential information on how to care for your smiles this holiday season. Learn more below:
Make Time For The Dentist
The holiday season is always especially busy. It's important that you make time to see a dentist before the year ends. Many patients often forget about their preventative care appointments when their schedules get full. However, you may want to go ahead and schedule your appointment now before you forget. This is especially important for patients looking to utilize their dental insurance benefits. Dental insurance benefits are often "use it or lose it," meaning you won't be able to utilize any unused benefits from this year during the upcoming year. Dr. Finlay and Dr. Lim will accept any dental insurance that will cover the cost of your treatment. As a courtesy, we will submit claim forms on your behalf to help you maximize your insurance benefits. While we do not participate in any dental insurance networks, we accept nearly all dental insurance plans. This means that you are responsible for your estimated portion at the time of your appointment and the balance billed for any portion not paid by your plan.
Remember to Brush & Floss
With several gifts to wrap and decor to hang up, we understand that some patients might find it hard to remember to take care of themselves during the holidays. However, your at-home oral hygiene routine is essential when it comes to maintaining the health and beauty of your smile. Brush and floss at least twice a day to prevent tooth decay and gum disease progression. We would hate to see our patients suffering from a dental emergency during the new year because they forgot about their oral hygiene routine during the upcoming months.
Consider Cosmetic Dentistry
The holidays may look a little different this year. Whether you are planning a small meal with friends or a Zoom call with long-distance family members, we understand you still want to look your best. Your smile is one of the first things people notice about you. Let us help you feel more confident in showing it off. With our cosmetic dentistry services, our doctors can help you treat a wide range of dental concerns including missing teeth, stained teeth, chipped teeth, and crooked teeth. There is no reason to hide your smile or avoid public speaking just because you are embarrassed by your smile's appearance. We have the exact services you need to revitalize your smile for the upcoming holiday season. For more information, contact our cosmetic dentistry office near Annapolis, Maryland by calling us at 410.989.7132, or requesting an appointment online using our web form.