If you suffer from chronic jaw pain or tooth sensitivity, you may have bruxism. Teeth clenching and grinding are conditions that can occur unconsciously during sleep or in stressful situations. Millions of people in the United States are diagnosed with bruxism each year but may not receive treatment because they are not aware of the condition. You may be more prone to developing bruxism if you smoke or have a crooked bite. It is important to know the signs of bruxism before oral health and chronic pain problems develop further.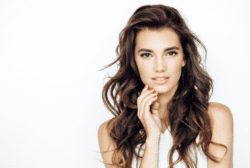 Bruxism Treatment
Dr. Scott Finlay and his professional team offer these treatments in their Annapolis, MD office:
Splint Therapy / Night Guard – A dental splint or teeth grinding mouth guard is the simplest form of treatment for patients, and one of the most effective. This type of treatment is appropriate for patients whose teeth fit together properly and who have a healthy temporomandibular joint. The teeth grinding mouth guard is worn at night to prevent teeth grinding and protect them from further wear and tear. A night guard from a dentist's office will be custom made to fit perfectly in your mouth. It will be of higher quality and superior fit compared to over the counter options.
Orthodontics – In some cases, orthodontic treatment is recommended to bring your teeth into the proper position and allow them to fit together harmoniously. We offer invisible braces and Six Month Smiles for discreet treatment.
Bite Equilibration – Malocclusion, or improper alignment of teeth, is a common cause for teeth grinding. Bite equilibration, or bite correction therapy, involves the dentist making minor adjustments to the teeth to allow them to fit together properly, eliminating stress and pressure.
Restorative Dentistry – For teeth that have been damaged by teeth grinding, Dr. Finlay offers a range of restorative dentistry procedures to bring the teeth back to their proper health and beauty. Dental crowns, porcelain veneers, or cosmetic bonding are used to restore teeth.
Schedule an Appointment
Call Dr. Finlay for comfortable dental treatment today at (410) 989-7132. You can also schedule an appointment with Dr. Finlay and his professional team online here.