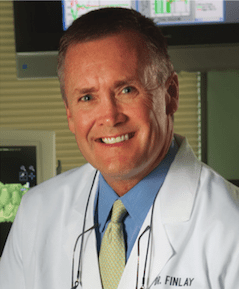 At Dr. Finlay & Associates, Dr. Scott Finlay is committed to providing the highest level of dental care to each of our patients. Chesapeake Family Magazine, The Consumers Research Council of America, and What's Up? Magazine of Annapolis MD selected Dr. Finlay & Associates as one of America's Top Dentists. We take great pride in providing exceptional dental care to each of our patients. When visiting our Arnold dentist office patients can be reassured that they are in great hands. Dr. Finlay has undergone extensive post-graduate training to stay up to date on the latest advancement in dentistry.
We provide a complete range of general, cosmetic, and restorative dentistry services that can be tailored to meet each patient's unique needs. Whether you need to address missing teeth or a simple dental filling, our team can provide you with the treatment you need. We encourage you to visit our Arnold dentist office for high quality, personalized dental care. To learn more about our office, call 410.989.7132 or request an appointment online.
Patient Reviews
We take great pride in knowing that our patients are receiving advanced dental care and exceptional patient service in our dental office.  In this post, we would like to highlight some of our most recent patient reviews.
I had some cosmetic dental work done by Dr. Finlay today. As always he and his staff were warm, compassionate, professional and most importantly, extremely skilled. The work he did for me is fantastic. I have been a dentist for thirty years. I am extremely picky and critical of other professional offices. Dr. Finlay and his staff are without a doubt among the best the dental profession has to offer. -Phil P.
The staff at Drs. Finlay and Lim are excellent, professional and very welcoming. I enjoy how everyone covers for everyone else; they really work well as a team. I travel a long way to continue coming to this office because of the quality of their care. I would not hesitate to recommend this office to anyone who is in search of quality dental care. You will not be disappointed. -Martin B.
Dr. Finlay is the most technical and fine skilled dentist I have ever been to. My daughter's teeth were very involved. Dr. Finlay gathered a lot of information, from extensive films to impressions. His findings were amazing, and she is receiving quality care to achieve a beautiful smile. He and his office staff have a wonderful bedside manner, and the atmosphere is clean and comfortable. We recommend Dr. Finlay and his staff for you and your family. -Jo K.
Hands down the best dental office you will ever go to! Dr. Finlay, Dr. Lim, and their staff are awesome!!! The office is very clean and modern with the latest in technology. They genuinely care about their patients, and it shows in their work. My family and I have been going here for years and told everyone we know about the office.– Kristen M.