This month, Dr. Scott Finlay explores the secret "golden rule" behind creating the perfect smile in a Dawson Academy featured video. An age old dilemma, people have been searching for a rule to create visual perfection. While the human brain is drawn to symmetry, the truth is that very little in nature is truly symmetrical. When creating a beautiful smile through cosmetic dentistry, Dr. Finlay uses his natural eye for facial aesthetics to bring balance and cohesion to the teeth and gums.
So as we begin to consider design as it relates to nature, it would be nice if there were some rules or formulas that would allow us to harness the power of what aesthetics are all about. That would give us some predictability or a roadmap for our final design. Dr. Scott Finlay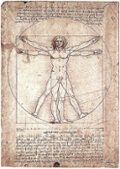 Of course, there is no one size fits all solution for any dental concern. Dr. Finlay works with patients to create personalized and comprehensive treatment plans that promote oral health and accentuate the natural beauty of the smile. Dr. Finlay may still look back to ancient philosophers "golden rule" as a guideline for aesthetics, he basis his cosmetic dental practice in ensuring patients receive high-quality dental care that results in a comfortable, functioning and beautiful smile.
Cosmetic Services
Dr. Finlay is a highly trained Dawson Academy graduate with the skills, artistic eye, and knowledge needed to help patients achieve their cosmetic goals and restore their oral health. From a quick teeth whitening to a total smile makeover that blends restorative and cosmetic dentistry, our Arnold, MD dentist office offers a full range of cosmetic dental services for uniquely tailored cosmetic treatment plans.
Schedule A Consultation
If you are looking for a golden smile, contact our Annapolis, MD area dentist office to learn more about how Dr. Finlay can help restore and revitalize your smile. Contact our office, or schedule your consultation online.