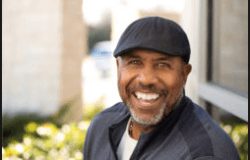 Arnold, MD dentist Dr. Scott Finlay and Dr. Scott Lim provide an extraordinary dental practice. The entire practice is built around our patients, their needs, their health, and their comfort. Our dental care team provides state of the art dental technique and technology for quality modern care. We believe in comprehensive treatment starting with preventive dental care. Keeping your teeth and gums beautiful and healthy is our goal, and we look forward to helping you restore your smile!
Dental Treatments Annapolis, MD
Our Annapolis dentist office offers a wide range of dental treatments for comprehensive oral care. From teeth whitening to dental implants, we provide the procedures you need to enjoy a beautiful and healthy smile. Dr. Lim and Dr. Finlay provide total smile design for smile makeovers and dental restorations.
Patient Testimonials Arnold, MD
I have been a patient for 12 years. Dr Finlay & Dr Lim are the best. I drive from Bethany Beach 4 times a year to have Christine do my cleanings. She is great! The entire staff, including the front desk, are friendly & extremely professional. Robin S.
---
We are blown away by the friendliness and professionalism of all the staff at this office. We are new patients and would highly recommend these Dentists to any friend or family member. Keep up the great work ! Andrea N.
---
I have been a patient of Dr. Finlay's for 16 years and with each visit I continue to be impressed with the entire experience. As soon as you walk through the front door you receive a very warm welcome from the ladies at the front desk and that feeling carries back to the operatories with the assistants and the hygienists. I have had cleanings and other work and have always felt at ease and confident that I was receiving excellent state of the art care. I would highly recommend this office to everyone!! Robert W.
---
---
Areas We Serve
We proudly serve Annapolis, Arnold, Severna Park, Millersville and all surrounding Maryland communities. We welcome new and returning patients looking for quality, comprehensive dental care. Contact our office or schedule your appointment online.